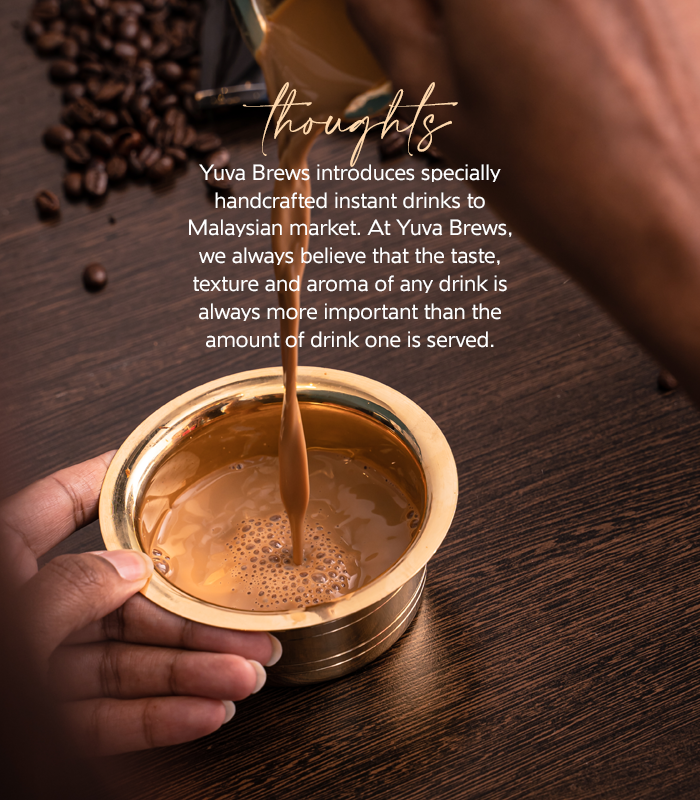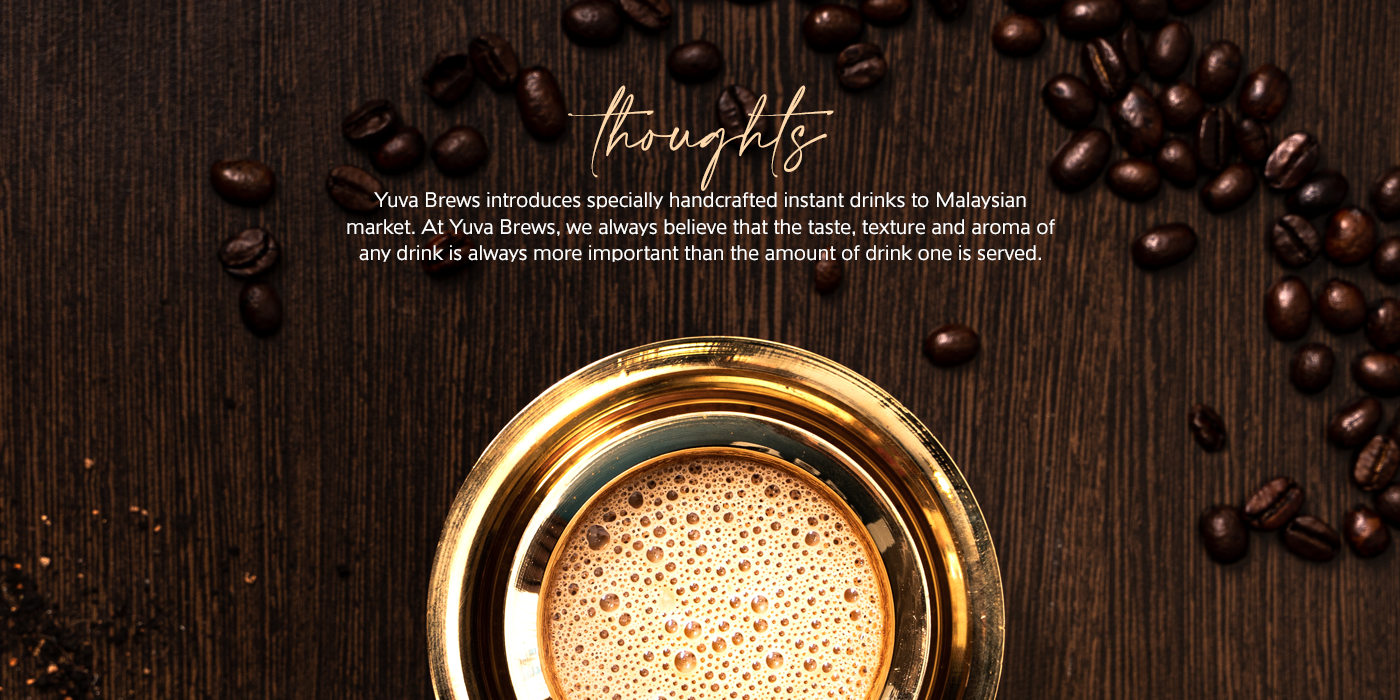 Indian masala tea and filter coffee now in Malaysia. Make it instantly with our specially blended 3in1 recipe. The authentic taste of Chennai Filter Coffee and Bombay Masala Chai now in Malaysia. Quench your cravings for authentic Indian flavours.
FILTER COFFEE :
The drink is known as Kaapi, which is the South Indian phonetic realisation of "coffee". The drink is also referred to as Madras filter coffee, Madras kaapi, Kumbakonam degree coffee, Mylapore filter coffee, or Mysore filter coffee. Outside India the term "filter coffee" may refer to drip brew coffee, which is a distinct form of preparing coffee.
MASALA CHAI :
Masala chai is a tea beverage made by boiling black tea in milk and water with a mixture of aromatic herbs and spices. Originating in South Asia,the beverage has gained worldwide popularity, becoming a feature in many coffee and tea houses. Although traditionally prepared as a decoction of green cardamom pods, cinnamon sticks, ground cloves, ground ginger, and black peppercorn together with black tea leaves, retail versions include tea bags for infusion, instant powdered mixtures, and concentrates.